Welcome back to another PRETTY ON PINTEREST link-up! It's been a few weeks since I have participated (mainly because I didn't have any pins for the themes) but this weeks theme is SPRING and I have some pins to share!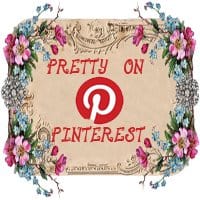 HOW IT WORKS
Follow Simply Stacie and Sassy Mama in LA on Pinterest.
Create a themed post using your favorite pins. Be as creative as you like just as long as it fits the theme in some way. (You need to use Pinterest to create your post!)
Link up your post on the linky here.
Visit other people's posts and discover some new pretty pins for your collection!
This weeks Pretty-on-Pinterest theme is: SPRING.
Here is some pretty Spring Subway Art. My blogging friend Jamie @ ForLoveOfCupcakes actually made this:
The spring colors just make me happy 🙂
Whenever people say SPRING I always think of EASTER! Here is some EASTER Subway Art:
The other great thing I LOVE about SPRING/EASTER is PEEPS!! I LOVE THESE THINGS! I once met a girl who never met anyone that liked them. Someone must like them if they sell them (now year round).

Lastly one of my FAVORITE things about Easter is coloring eggs! Here are some "Egg People" to put your colored eggs in using Pipe Cleaners. I might have to try and make them!
To see more of my  pins make sure you 
 and make sure to head over to Simply Stacie's Pretty-on-Pinterest Thursday Link-Up for more Spring Pins! Next week is another great topic, QUOTES!