On October 11th "The Year of Faith" begins! From what I have seen in my own diocese and around the web there seems to be a lot going on (which is awesome)!! Yesterday I found this awesome program to read the entire Catechism during the Year of Faith. They will email you a section everyday. I've always wanted to do more reading of the catechism but it's such a huge book and overwhelming. I'm hoping this gives me the motivation I need to read parts of it!
Here is another Tech Tool. UNROLL.ME. It only works with gmail or google apps though. It is awesome it puts all your subscriptions/newsletters in a folder. It emails you a "Daily roundup" once a day and on the site itself you can easily unsubscribe from them. I had NO IDEA I was subscribed to so many newsletters until I did this.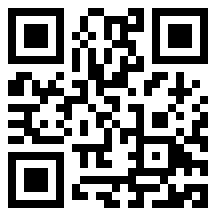 Do you know what this is? The proper term is a QR Code. If you have a smartphone you can get a QR Reader and your phones camera will scan it (go ahead this is a real one I made).
Now why am I posting a picture of a QR code? Well in 2 weeks we are having a scavenger hunt with the confirmation class at our Mission Grounds using QR Codes. I think it's going to be fun and hope it goes over well. My mom is doing it as a capstone project for a Digital Catechesis bootcamp class she took over the summer.
A children's hospital was having a fundraiser and selling Legoland Orlando tickets for $25. So my mom and I took a day trip down there last weekend. It was neat to see the "LEGO CITY" Here are some cute pictures of legos:
Because Instagram is AWESOME I found this awesome article of 10+ ways to use instagram, download photos, and rate photos!
Can you believe Monday is October and Halloween, Thanksgiving, and Christmas are right around the corner? To further my suspisions of these facts my Mom got this in the mail and gave me a copy:
 This really helps me focus in mass since our parish doesn't have missellette's. You can get this missal online or in most catholic bookstores for about $5 or less and it will last you all year 🙂
For more Quick Takes, visit Conversion Diary!