Several weeks ago I mentioned Simply Stacie in my 7 Quick Takes – Awesome Blogs Edition. Well I told you she was awesome because she has just started a PRETTY ON PINTEREST LINK-UP!! I knew right away I had to put my pinterest addiction to good use on my blog with this link-up. Each week she hosts a different pinterest theme.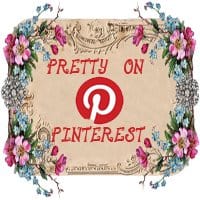 HOW IT WORKS
Follow Simply Stacie and Sassy Mama in LA on Pinterest.
Create a themed post using your favorite pins. Be as creative as you like just as long as it fits the theme in some way. (You need to use Pinterest to create your post!)
Link up your post on the linky here.
Visit other people's posts and discover some new pretty pins for your collection!
This weeks Pretty-on-Pinterest theme is: BLACK AND WHITE. 
With a theme as broad as Black and White I couldn't just find BORING Black and White pictures I have chosen several of my pins that are funny, cute, and yummy!
This came from my Funny Things board. This saying is SO true! Every time I try to go to the bathroom we're always out!